Search alternative destinations
or call 646 360 1200 | 917 477 7500
Customizable Suggested Itineraries
This is the Ultimate East Africa Safari traversing between Kenya and Tanzania!
Combine a thrilling African Safari with a relaxing island escape in the Seychelles.
Nairobi is often used as a jumping-off point for safari trips.
This package combines the best of East Africa with the majestic mountain Gorillas of Rwanda!
Witness the once-in-a-lifetime experience that should top the bucket list of every safari enthusiast.
Nairobi
Nairobi is Kenya's bustling capital city, often used as a jumping-off point for safari trips. East Africa's most cosmopolitan city, Nairobi is Kenya's beating heart, an exciting, maddening concrete jungle that jarringly counterpoints the untrammelled natural beauty to be found elsewhere in the country. Nairobi's polarising character ensures that the city is reviled and loved in equal measure, and even those who love it might well admit that it's the kind of place many rave about only once they're away from it. For those who call it home, the city's charms include a vibrant cultural life, fabulous places to eat and exciting nightlife. With a fabulous national park on its doorstep, some wildlife-centric attractions, the excellent National Museum and a series of quirky sights, Nairobi's reality – like that of so many places with a bad reputation – will often come as a pleasant surprise.
Things to do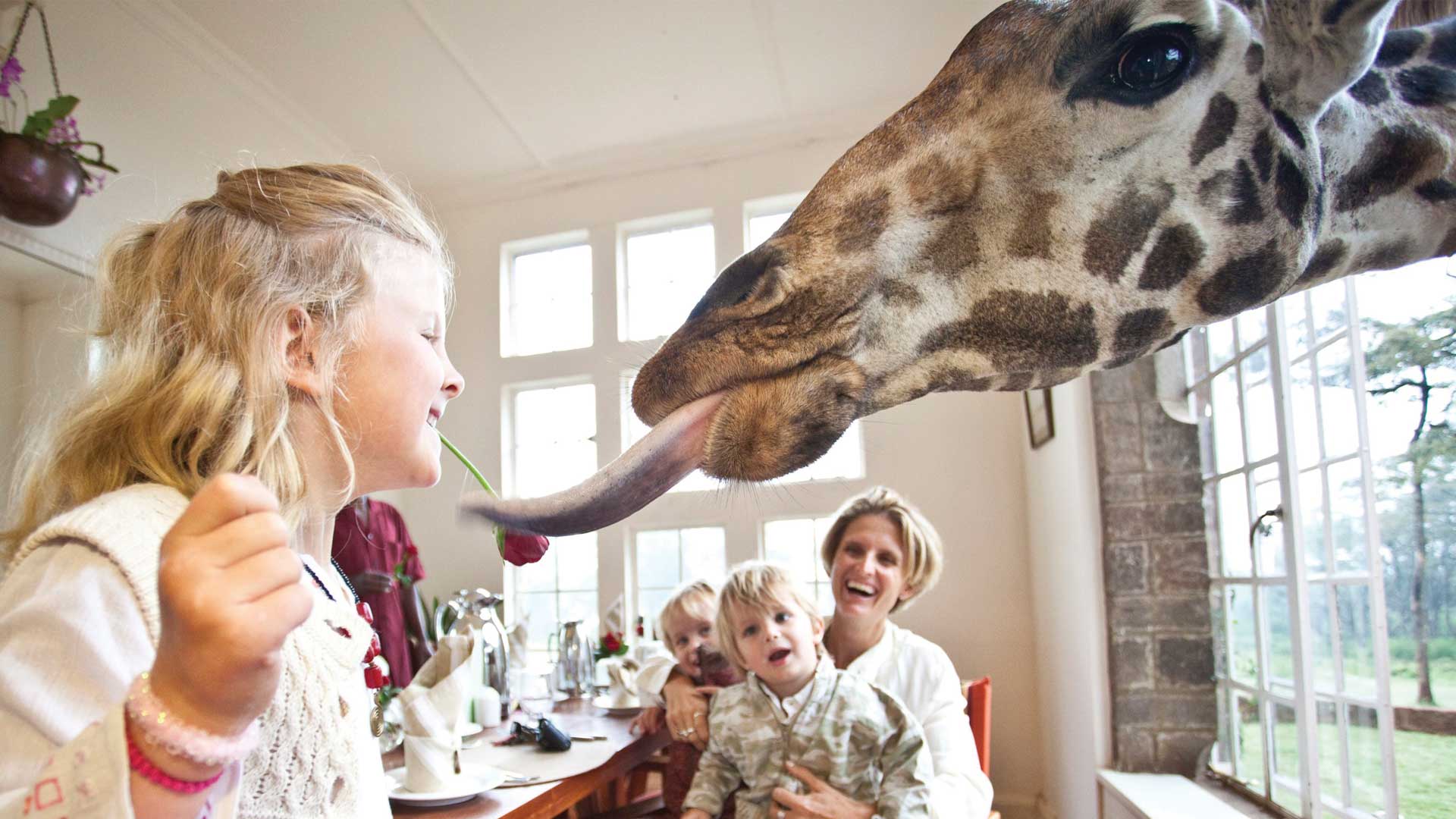 Breakfast with Giraffes
Spend the day at Giraffe Manor where you can share breakfast with the resident herd of Rothschild giraffe. During your stay you can stroll across the lawn to the AFEW Giraffe Centre to learn about the endangered Rothschild Giraffe or take a guided walk around the sanctuary. From Giraffe Manor, sightseeing vehicles can take you around the Langata area. Local excursions include the Sheldrick Wildlife Trust, where guests can meet, feed and even adopt baby elephants. The nearby Karen Blixen Museum is dedicated to the Danish explorer and writer; Kazuri Beads sells locally-made jewelry. Visit the acclaimed Matbronze Art Gallery and Foundry and the innovative crafts complex, Marula Studios.