Athens & The Greek Islands
Athens & The Greek Islands
If you want to hit all the major spots in Greece, this is the package for you. Starting in Athens to Crete, making your way to Santorini and lastly Mykonos. You can also customize the trip to meet your exact requirements.
Highlights

Athens
Athens is the capital of Greece with a metropolitan population of 3.7 million inhabitants. It is in many ways the birthplace of Classical Greece, and therefore of Western civilization. The design of the city is marked by Ottoman, Byzantine and Roman civilizations. It was also at the heart of Ancient Greece, a powerful civilization and empire. The city is still dominated by 5th-century BC landmarks, including the Acropolis, a hilltop citadel topped with ancient buildings like the colonnaded Parthenon temple.
Crete
Crete is a magical tapestry of splendid beaches, ancient treasures, and landscapes encompassing vibrant cities and dreamy villages, where locals share their traditions, wonderful cuisine and generous spirit. Crete, Greece's largest island, is known for its varied terrain, which ranges from fine-sand beaches at Elafonisi to the White Mountains. Mt. Ida, the tallest of the range, is home to the Ideon Cave, which was the birthplace of Zeus, according to Greek mythology. The capital, Heraklion, is home to the renowned Heraklion Archaeological Museum, housing Minoan artifacts, and Knossos, a Bronze Age settlement. Choose to include exciting activities such as a customized tour of the island in a private vehicle, a Mirabello Bay or Chrissi Island full-day cruise, a hop-on, hop-off bus tour of Heraklion, an Agios Nikolaos Market and Amazonas Park Tour, a Samaria Gorge full-day trip or a small-group guided food tour of Heraklion.

Santorini
With multicolored cliffs soaring above a sea-drowned caldera, Santorini looks like a giant slab of layered cake. The main island of Thira will take your breath away with its snow-drift of white Cycladic houses lining the cliff tops and, in places, spilling like icy cornices down the terraced rock. Santorini is a volcanic island in the Cyclades group of the Greek islands. It is located between Ios and Anafi islands. It is famous for dramatic views, stunning sunsets from Oia town, the strange white aubergine (eggplant), the town of Thira and naturally its very own active volcano. There are naturally fantastic beaches such as the beach of Perissa, maybe the best beach in Santorini, the black pebble beach of Kamari, white beach and red beach.

Mykonos
Mykonos is a popular tourist destination in the Greek islands of the Cyclades group, situated in the middle of the Aegean Sea. Mykonos is located south of Tinos, east of Syros and north of Paros and Naxos. Among the most Greek islands, Mykonos island is located almost in the center of the Cyclades complex. It is particularly famous for the cosmopolitan atmosphere, the exciting nightlife, the picturesque Cycladic architecture and the magnificent beaches that makes holidays in Mykonos a magnificent experience. There are many things to do in Mykonos Greece, an island perfect for people of all ages: walk along the narrow streets of Chora, see the sunset from Little Venice, stay in luxurious hotels and swim in exotic beaches. Iconic landmarks include a row of 16th-century windmills, which sit on a hill above Mykonos town. Super Paradise, Paradise and Kalo Livadi are fabulous places to swim and spend a day under the hot sun. In the evenings, head to Mykonos Town and enjoy a night out in the many bars and clubs.
Itinerary Options
Our itineraries have been designed by our luxury travel specialists to deliver matchless experiences while catering to your every need, whether it be for leisure or business travel. This luxury travel experience combines flights, airport transfers, luxury accommodation and hand-picked activities. Customize your itinerary to include any of the following options: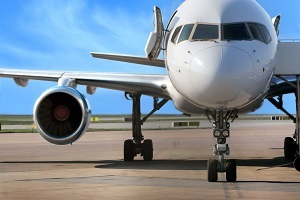 Flights
Our itineraries include Economy Class flights to your selected destination. You can also choose to fly in ultimate comfort by upgrading to Business or First Class at an additional cost.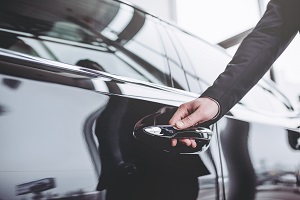 Private Transfers
Transfers to your selected World's Ultimate hotel will be provided in your choice of a private vehicle, private luxury vehicle or helicopter where available. Some destinations also have speedboat or seaplane transfers.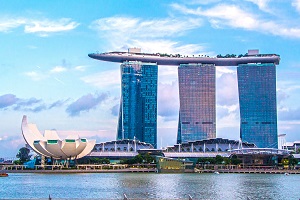 World's Ultimate Hotels
World's Ultimate Travels offers a select portfolio of Hotels and Resorts selected according to stringent criteria, to ensure that you experience luxury accommodation and personalized service. Other hotels or resorts of your choice not featured on our website can be quoted on, should you wish.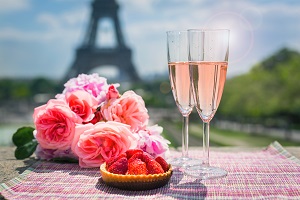 The Best Entertainment Options
To perfect your Ultimate Luxury Travel Experience, we offer you a broad range of superb optional activities such as Michelin star-rated dining, the most adventurous expeditions as well as world-class events, leisure and entertainment opportunities. It is World's Ultimate Travels' objective to ensure that you can experience the iconic and that you are able to indulge in the delights that our destinations have to offer.