Search alternative destinations
or call 646 360 1200 | 917 477 7500
Discover the best of South Africa and Botswana!
Travel along the Khwai River on this exciting 3 night adventure!
The Moremi Game Reserve awaits you on this 3 night mobile safari!
Visit one of Africa's last remaining great wildlife habitats.
Okavango Delta
The Okavango Delta is a vast inland river delta in northern Botswana. It's known for its sprawling grassy plains, which flood seasonally, becoming a lush animal habitat. The Moremi Game Reserve occupies the east and central areas of the region. Here, dugout canoes are used to navigate past hippos, elephants and crocodiles. On dry land, wildlife includes lions, leopards, giraffes and rhinos.
Things to do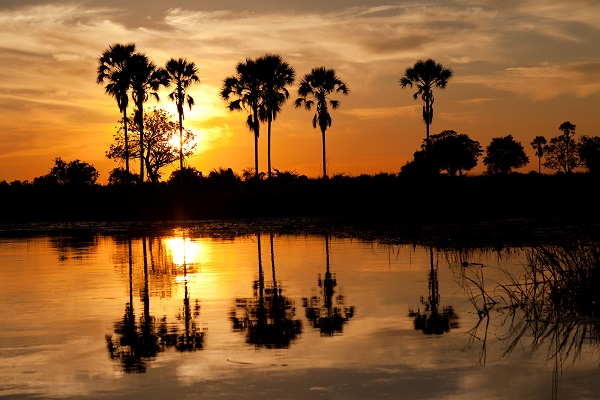 Palm Island Champagne Stop
Enjoy a brief but unforgettable drinks stop on a palm-studded island situated amongst winding waterways during their scenic flight over the Okavango Delta. Ice-cold champagne is served in one of the most remote and untouched corners of the Delta.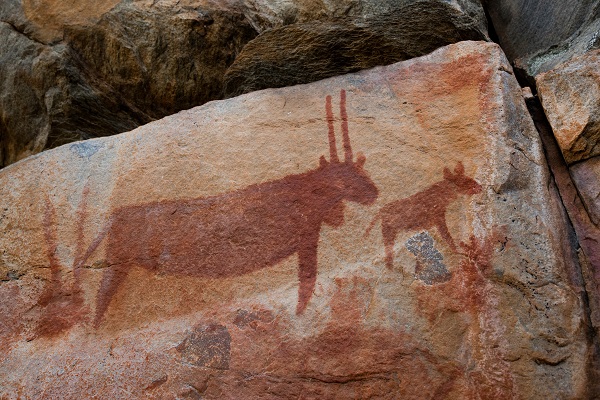 Tsodilo Hills Half Day Trip
Guests travel to the UNESCO World Heritage Site of the Tsodilo Hills, set in the midst of the Kalahari Desert, by helicopter. They will hike up the craggy hillside with a San guide to view some of the area's 4,500 rock paintings, which date back 26,000 years. Considered sacred by the San, evidence of human activity on the hills goes back 100,000 years.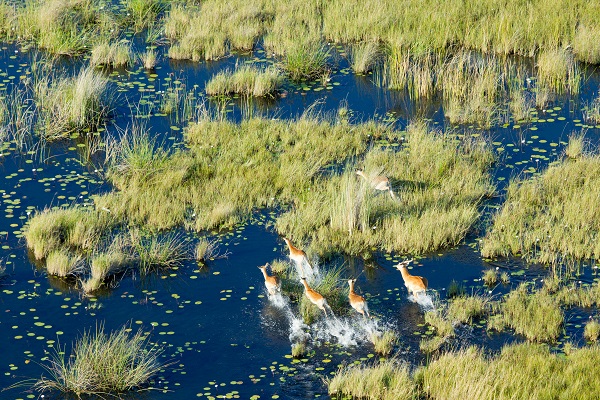 Okavango Horseback Safari
Immerse yourself in the unique landscape of the Okavango Delta on a half or full day horseback safari that explores this magnificent habitat, providing you with the opportunity to venture up close to the Delta's spectacular wildlife and bird species. Set off on this extraordinary adventure, which allows for exceptional game viewing opportunities and an exhilarating experience as your expert ranger guides you through untamed Africa. All horses and tack are of the highest quality and safari guides are armed to ensure your safety at all times, with stringent safety precautions taken when dangerous game is encountered.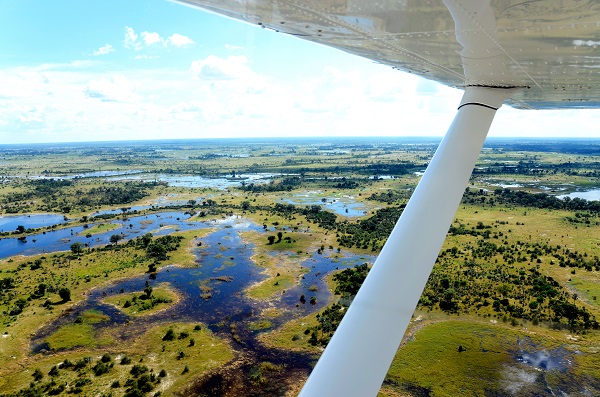 Scenic flights
Thrill to an aerial view of the Okavango Delta as you soar above a vast maze of both permanent and fleeting waterways and floodplains that occupy an otherwise sandy corner of Botswana in a helicopter. Fly over rivers and pools dotted with lily pads, as well as a variety of wild animals that inhabit this unique habitat. You have the option of 1 hour, 45 minutes or 30 minutes flight.
Five Star Hotels