Spain & Morocco
This is the ultimate itinerary to see Spain and Morocco! This 3 week itinerary takes you to Madrid, Seville, Granada and Malaga in Spain and then onwards to Tangier, Fez, Casablanca and Marrakesh in Morocco.
Destinations visited

Madrid
Madrid, Spain's central capital, is a city of elegant boulevards and expansive, manicured parks such as the Buen Retiro. It's renowned for its rich repositories of European art, including the Prado Museum's works by Goya, Velázquez and other Spanish masters. The heart of old Hapsburg Madrid is the portico-lined Plaza Mayor, and nearby is the baroque Royal Palace and Armory, displaying historic weaponry. Madrid also boasts some of the liveliest nightlife in the world. No city on earth is more alive than Madrid, a beguiling place whose sheer energy carries a simple message: this city really knows how to live.
Seville
Seville is the capital of southern Spain's Andalusia region. It's famous for flamenco dancing, particularly in its Triana neighborhood. Major landmarks include the ornate Alcázar castle complex, built during the Moorish Almohad dynasty, and the 18th-century Plaza de Toros de la Maestranza bullring. The Gothic Seville Cathedral is the site of Christopher Columbus's tomb and a minaret turned bell tower, the Giralda. Some cities blast you away, others slowly win you over. Seville disarms and seduces you. Its historic centre, lorded over by a colossal Gothic cathedral, is an intoxicating mix of resplendent Mudéjar palaces, baroque churches and winding medieval lanes. Flamenco clubs keep the intimacy and intensity of this centuries-old tradition alive whilst aristocratic mansions recall the city's past as a showcase Moorish capital and, later, a 16th-century metropolis rich on the back of New World trade. It's about eating tapas in a crowded bar or seeing out the end of the day over a drink on a buzzing plaza.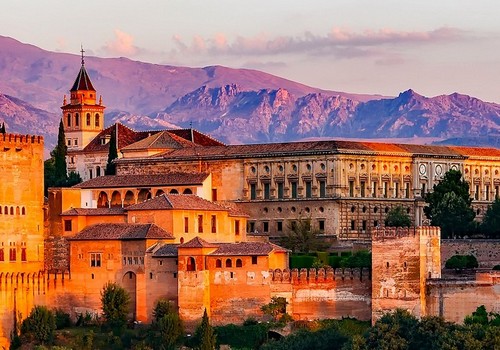 Granada
Granada is a city in southern Spain's Andalusia region, in the foothills of the Sierra Nevada mountains. It's known for grand examples of medieval architecture dating to the Moorish occupation, especially the Alhambra. This sprawling hilltop fortress complex encompasses royal palaces, serene patios, and reflecting pools from the Nasrid dynasty, as well as the fountains and orchards of the Generalife gardens. Most spectacularly, of course, it's in the Alhambra, an astonishing palace complex whose Islamic decor and landscaped gardens are without peer in Europe. There's also an energy to Granada's streets, packed as they are with bars, student dives, bohemian cafes and intimate flamenco clubs, and it's this as much as the more traditional sights that leaves a lasting impression.

Malaga
Málaga is a port city on southern Spain's Costa del Sol, known for its high-rise hotels and resorts jutting up from yellow-sand beaches. Looming over that modern skyline are the city's 2 massive hilltop citadels, the Alcazaba and ruined Gibralfaro, remnants of Moorish rule. The city's soaring Renaissance cathedral is nicknamed La Manquita ("one-armed lady") because one of its towers was curiously left unbuilt. If you think the Costa del Sol is soulless, you clearly haven't been to Málaga. Loaded with history and brimming with a youthful vigor that proudly acknowledges its multi-layered past, the city that gave the world Picasso has transformed itself in spectacular fashion in the last decade, with half a dozen new art galleries, a radically rethought port area and a nascent art district called Soho. Not that Málaga was ever lacking in energy: the Spanish-to-the-core bar scene could put bags under eyes of an insomniac madrileño, while the food culture encompasses both Michelin stars and tastefully tatty fish shacks.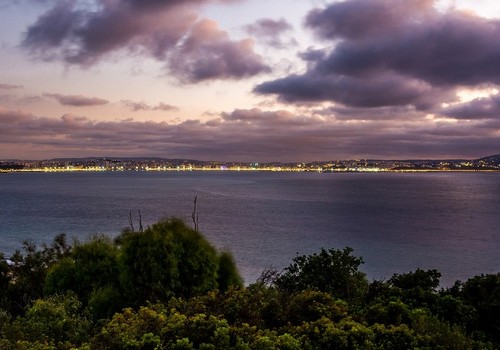 Tangier
Tangier, a Moroccan port on the Strait of Gibraltar, has been a strategic gateway between Africa and Europe since Phoenician times. Its whitewashed hillside medina is home to the Dar el Makhzen, a palace of the sultans that's now a museum of Moroccan artifacts. The American Legation Museum, also in the medina, documents early diplomatic relations between the U.S. and Morocco in an 1821 Moorish-style former consulate. The corniche bustles, entrepreneurs in the new business district have replaced the hustlers, and a new marina is under construction, along with the new TGV train line to Casablanca. Tangier's cultural life is buzzing in a way it hasn't done since the 1950s.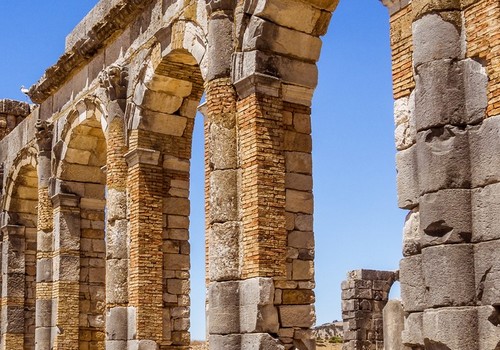 Fez
Fez is a northeastern Moroccan city often referred to as the country's cultural capital. It's primarily known for its Fes El Bali walled medina, with medieval Marinid architecture, vibrant souks and old-world atmosphere. The medina is home to religious schools such as the 14th-century Bou Inania and Al Attarine, both decorated with elaborate cedar carvings and ornate tile work. In its heyday, Fez attracted scholars and philosophers, mathematicians and lawyers, astronomers and theologians. Craftsmen built them houses and palaces, kings endowed mosques and medersas (religious schools), and merchants offered exotic wares from the silk roads and sub-Saharan trade routes.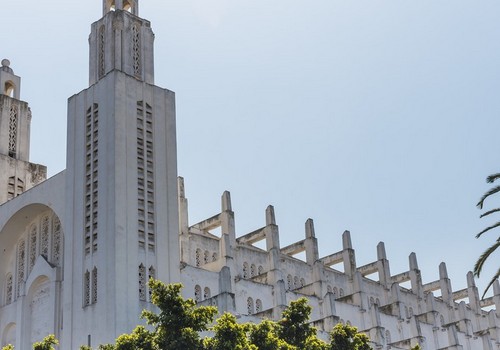 Casablanca
Casablanca is a port city and commercial hub in western Morocco, fronting the Atlantic Ocean. The city's French colonial legacy is seen in its downtown Mauresque architecture, a blend of Moorish style and European art deco. Standing partly over the water, the enormous Hassan II Mosque, completed in 1993, has a 210m minaret topped with lasers directed toward Mecca. Though not as atmospheric as other Moroccan cities, Casablanca is the best representation of the modern nation. This is where money is being made, where young Moroccans come to seek their fortunes and where business and the creative industries prosper. The city's handsome Moorish buildings, which meld French-colonial design and traditional Moroccan style, are best admired in the downtown area.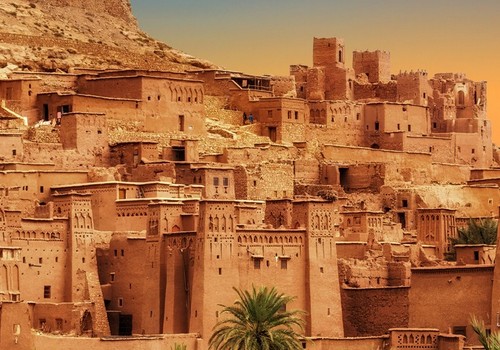 Marrakesh
Marrakesh, a former imperial city in western Morocco, is a major economic center and home to mosques, palaces and gardens. The medina is a densely packed, walled medieval city dating to the Berber Empire, with mazelike alleys where thriving souks (marketplaces) sell traditional textiles, pottery and jewelry. A symbol of the city, and visible for miles, is the Moorish minaret of 12th-century Koutoubia Mosque. Bahia Palace and the Dar Si Said are a riot of tilework and intricate floral painted-wood ceilings, the Saadian Tombs are enriched by an opulent bounty of marble, while the Musée de Mouassine and Musée de Marrakech are a showcase of swirling stucco and carved-wood design.
Included in this package
Our packages have been designed to deliver matchless experiences while catering to your every need. Local flights, airport transfers, luxury accommodation and hand-picked activities at each destination are included in our base packages. You can choose to include international flights or edit or remove any of the included items when requesting an online quotation. A price and full day-by-day itinerary is provided on the next screen when an online quotation is requested.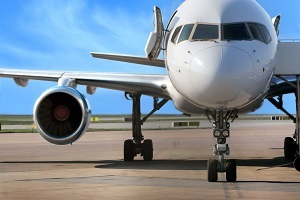 Local Flights
This package includes Economy Class flights between destinations within the package. You can also choose to fly in ultimate comfort by upgrading to Business or First Class at an additional cost. Flights from your home and back can be added when requesting an online quote.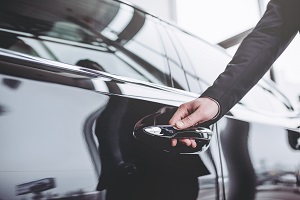 Airport Transfers
Airport transfers to and from your chosen World's Ultimate hotel will be provided in a private vehicle. Some destinations also offer optional helicopter, speedboat or seaplane transfers.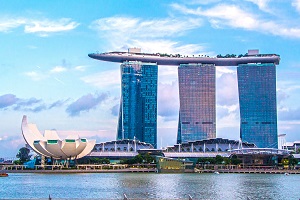 World's Ultimate Hotels
We offer a carefully selected portfolio of Four and Five Star Hotels and Resorts to ensure that you experience personalized service and luxury accommodation of a high standard. Other hotels or resorts of your choice not featured on our website can be quoted on, should you wish.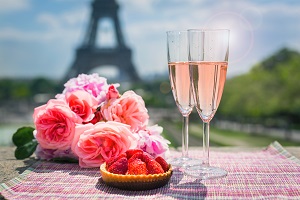 Hand-Picked Activities
To complete your travel package, you can choose to add leisure, dining, adventure and entertainment activities. We want to ensure that you experience the highlights that our destinations have to offer.