Milan & Lake Como
Combine 3 nights in Milan, the epicenter of Italian fashion, with 3 nights in Lake Como, a resort area at the foothills of the Alps. You can also customize the trip to meet your exact requirements.
Destinations visited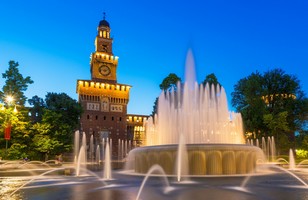 Milan
As the epicenter of Italian fashion and design, it is a shopper's paradise, but that is only one of Milan's many exceptional characteristics. Leonardo da Vinci's The Last Supper and other great works of art can be found here, as well as a spectacular Gothic Duomo, the finest of its kind. Furthermore, Milan's world-famous Opera provides splendid elegant nights spent in exclusive company. Milan remains the marketplace for Italian fashion – fashion aficionados, supermodels and international paparazzi descend upon the city twice a year for its spring and autumn fairs. Don't get fooled by the modern aspect of the city, since it's one of the most ancient cities in Europe with more than 26 centuries of history and heritage! Milan is Italy's city of the future, a fast-paced metropolis where creativity is big business, looking good is compulsory and after-work drinks are an art form.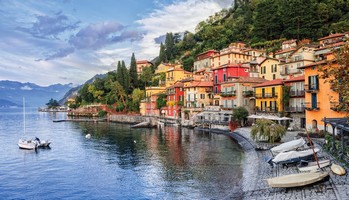 Lake Como
Set in the shadow of the snow-covered Rhaetian Alps and hemmed in on both sides by steep wooded hills, Lake Como (aka Lake Lario) is the most spectacular of the region's three major lakes. Shaped like an upside-down Y (or an armless wanderer), its winding shoreline is dotted with ancient villages and exquisite villas. If you are after palatial villas, rose-laden belvederes, lanterns casting a glow over lakeshore restaurants and majestic Alpine vistas, then this upscale resort area known as Lake Como is for you. The allure of this spectacular place endures the summer crowds with a welcoming spirit and the faded feel of old-money gently shines through. With villa gardens often framed by picturesque landscapes—fruit trees, olive groves, vineyards and of course spectacular views of the blue waters of this deep lake – Lake Como offers the perfect opportunity to relax and rejuvenate, or alternatively to explore the beautiful little town of Bellagio (the pearl of the lake), the lively and pleasant Como, popular western Menaggio or peaceful Varenna. The lake's main town, Como, sits where the southern and western shores converge.
Included in this package
Our packages have been designed to deliver matchless experiences while catering to your every need. Local flights, airport transfers, luxury accommodation and hand-picked activities at each destination are included in our base packages. You can choose to include international flights or edit or remove any of the included items when requesting an online quotation. A price and full day-by-day itinerary is provided on the next screen when an online quotation is requested.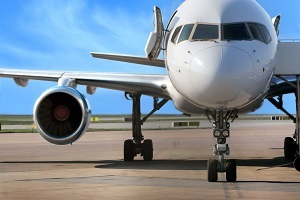 Local Flights
This package includes Economy Class flights between destinations within the package. You can also choose to fly in ultimate comfort by upgrading to Business or First Class at an additional cost. Flights from your home and back can be added when requesting an online quote.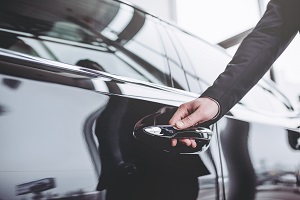 Airport Transfers
Airport transfers to and from your chosen World's Ultimate hotel will be provided in a private vehicle. Some destinations also offer optional helicopter, speedboat or seaplane transfers.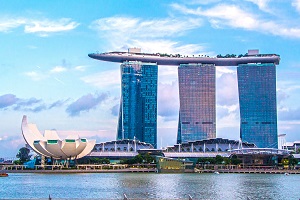 World's Ultimate Hotels
We offer a carefully selected portfolio of Four and Five Star Hotels and Resorts to ensure that you experience personalized service and luxury accommodation of a high standard. Other hotels or resorts of your choice not featured on our website can be quoted on, should you wish.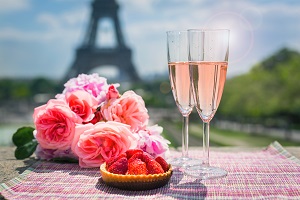 Hand-Picked Activities
To complete your travel package, you can choose to add leisure, dining, adventure and entertainment activities. We want to ensure that you experience the highlights that our destinations have to offer.