Maasai Mara Flexible
Maasai Mara National Reserve is an area of preserved savannah wilderness in southwestern Kenya, along the Tanzanian border. Its animals include lions, cheetahs, elephants, zebras and hippos. Wildebeest traverse its plains during their annual migration. The landscape has grassy plains and rolling hills, and is crossed by the Mara and Talek rivers. The area nearby is dotted with villages (enkangs) of Maasai people.
Destinations visited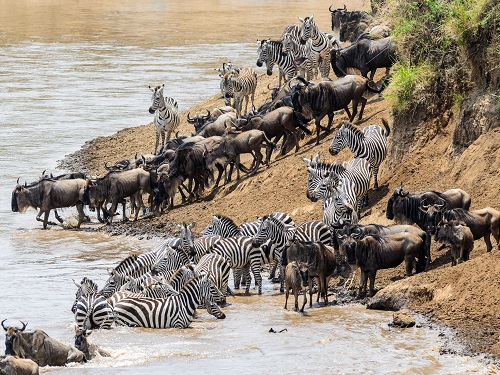 The Great Migration
The Great Migration is a natural phenomenon determined by the availability of grazing for Wildebeest and Zebras. As the rains end in May in the south eastern part of the Serengeti, the animals start moving northwest into the areas around the Grumeti River, where they typically remain until late June. Their big obstacle, the crossings of the crocodile infested Grumeti and Mara rivers into the Maasai Mara begins in July. At this time tens of thousands of Wildebeest and Zebras can be seen in large herds. Watching the animals cross these waters can be very spectacular with regular occurrences of panic and confusion. In October the herds start migrating south once again, returning to the short grass plains of the Serengeti in November. The precise timing of the wildebeest migration is entirely dependent upon the rainfall patterns each year.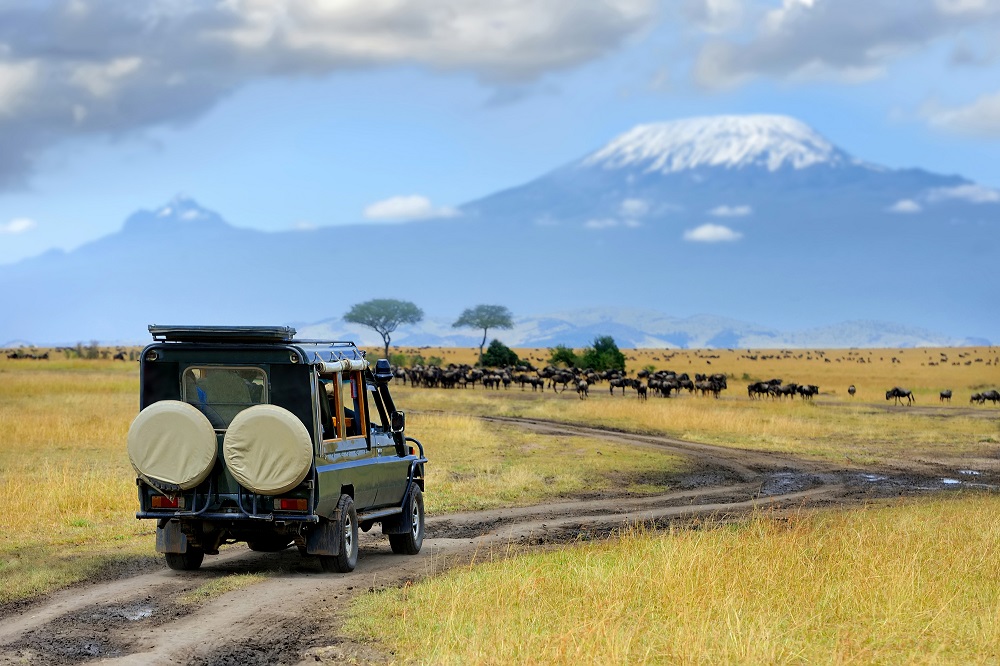 The Maasai Mara, Kenya and The Serengeti, Tanzania
The Maasai Mara in Kenya and the Serengeti in Tanzania are two of the world's most famous National Parks and are home to the Great Migration. These parks in Kenya and Tanzania are known for their open short grass plains with abundant wildlife. The Serengeti is also renowned for its large lion population and is one of the best places to observe prides in their natural environment.
Included in this package
Our packages have been designed to deliver matchless experiences while catering to your every need. Local flights, airport transfers, luxury accommodation and hand-picked activities at each destination are included in our base packages. You can choose to include international flights or edit or remove any of the included items when requesting an online quotation. A price and full day-by-day itinerary is provided on the next screen when an online quotation is requested.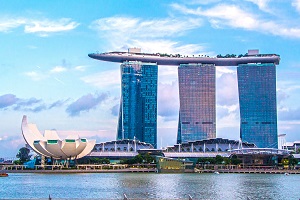 World's Ultimate Hotels
We offer a carefully selected portfolio of Four and Five Star Hotels and Resorts to ensure that you experience personalized service and luxury accommodation of a high standard. Other hotels or resorts of your choice not featured on our website can be quoted on, should you wish.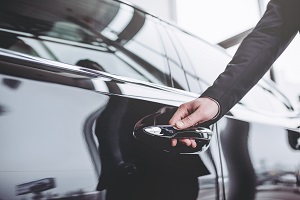 Airport Transfers
Airport transfers to and from your chosen World's Ultimate hotel will be provided in a private vehicle. Some destinations also offer optional helicopter, speedboat or seaplane transfers.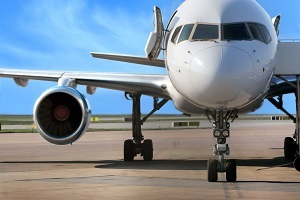 Local Flights
This package includes Economy Class flights between destinations within the package. You can also choose to fly in ultimate comfort by upgrading to Business or First Class at an additional cost. Flights from your home and back can be added when requesting an online quote.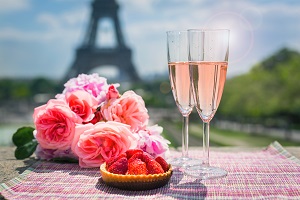 Hand-Picked Activities
To complete your travel package, you can choose to add leisure, dining, adventure and entertainment activities. We want to ensure that you experience the highlights that our destinations have to offer.