Highlights of Japan
Explore some of the top destinations in Japan with this package. Comine Tokyo, Hiroshima, Kyoto and Osaka. You can also customize the trip to meet your exact requirements.
Destinations visited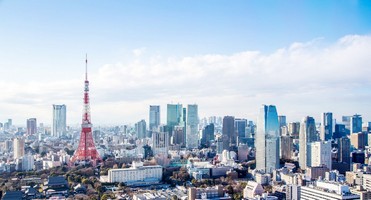 Tokyo
Tokyo, Japan's busy capital, mixes the ultramodern and the traditional, from neon-lit skyscrapers to historic temples. Tokyo may be forever reaching into the future but you can still see traces of the shogun's capital on the kabuki stage, at a sumo tournament or under the cherry blossoms. It's a modern city built on old patterns, and in the shadows of skyscrapers you can find anachronistic wooden shanty bars and quiet alleys, raucous traditional festivals and lantern-lit yakitori (grilled chicken) stands. In older neighborhoods you can shop for handicrafts made just as they have been for centuries, or wander down cobblestone lanes where geisha once trod. Tokyo is not only the political and economical center of Japan, it has also emerged as a center of the world economy and culture. There are a number of attractions in Tokyo that should not be missed.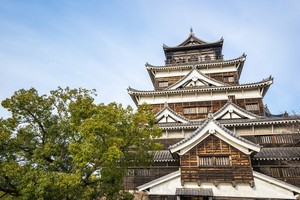 Hiroshima
Hiroshima, a modern city on Japan's Honshu Island, is best known as the first city in history to be targeted by a nuclear weapon when the United States Army Air Forces (USAAF) dropped an atomic bomb on the city at 8:15 a.m. on August 6, 1945, near the end of World War II. Before World War II, Hiroshima's population had grown to 360,000, and peaked at 419,182 in 1942. Following the atomic bombing in 1945, the population dropped to 137,197. By 1955, the city's population had returned to pre-war levels. The Japanese city of Hiroshima may have been devastated by the atomic bomb almost 70 years ago, but today, this site of the destruction is one of the top tourist destinations in the entire country. Statistics released by the nation's tourist agency revealed that around 363,000 visitors went to the metropolis during 2012, with US citizens making up the vast majority of that figure, followed by Australians and the Chinese. Today, Hiroshima Peace Memorial Park commemorates the 1945 event. In the park are the ruins of Genbaku Dome, one of the few buildings that was left standing near ground zero.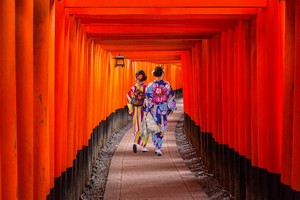 Kyoto
Kyoto, once the capital of Japan, is a city on the island of Honshu. Although it's one of Japan's great tourist destinations, it has managed to preserve much of the atmosphere of the past, having been the only major Japanese city to escape the devastation of WWII. While the rest of Japan has adopted modernity with abandon, the old ways are still clinging on in Kyoto. With its roots as the cultural capital of the country, it's no surprise that many traditional arts and crafts are kept alive by artisans from generation to generation. Wander the streets downtown, through historic Gion and past machiya (traditional Japanese townhouses) in the Nishijin textile district to find ancient specialty shops from tofu sellers, washi (Japanese handmade paper) and tea merchants, to exquisite lacquerware, handcrafted copper chazutsu (tea canisters) and indigo-dyed noren (hanging curtains). Kyoto is famous for its numerous classical Buddhist temples, as well as gardens, imperial palaces, Shinto shrines and traditional wooden houses. Kyoto contains roughly 2,000 temples and shrines.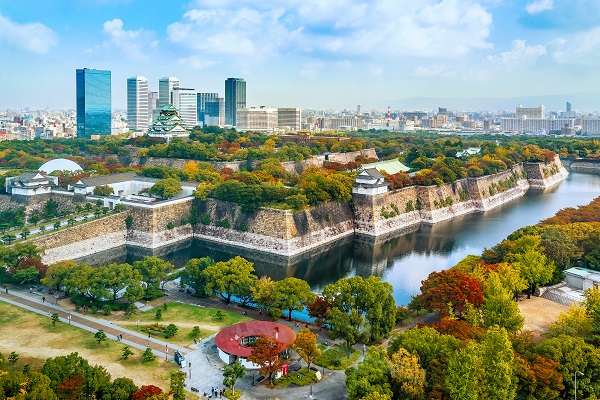 Osaka
Osaka is a large port city and commercial center on the Japanese island of Honshu. It is Japan's second largest metropolitan area after Tokyo. It has been the economic powerhouse of the Kansai region for many centuries. In many ways it's the soul of Japan. Osaka is laid back and down-to-earth. It's a great place to experience a large, modern Japanese city in all its glory and for significantly less money. The city is all about great food (and lots of it) and shopping, especially bargain shopping. Best of all, Osaka is packed with friendly and easygoing citizens who are at ease with foreign visitors. Indeed, it's probably easier to have a good time in Osaka than any other city in Japan. So, if you're coming to Japan, you owe it to yourself to spend some time in Osaka. It's always a pleasant surprise!
Included in this package
Our packages have been designed to deliver matchless experiences while catering to your every need. Local flights, airport transfers, luxury accommodation and hand-picked activities at each destination are included in our base packages. You can choose to include international flights or edit or remove any of the included items when requesting an online quotation. A price and full day-by-day itinerary is provided on the next screen when an online quotation is requested.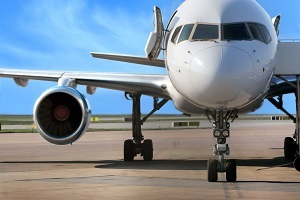 Local Flights
This package includes Economy Class flights between destinations within the package. You can also choose to fly in ultimate comfort by upgrading to Business or First Class at an additional cost. Flights from your home and back can be added when requesting an online quote.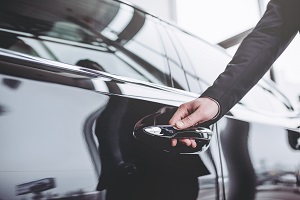 Airport Transfers
Airport transfers to and from your chosen World's Ultimate hotel will be provided in a private vehicle. Some destinations also offer optional helicopter, speedboat or seaplane transfers.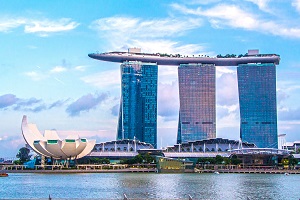 World's Ultimate Hotels
We offer a carefully selected portfolio of Four and Five Star Hotels and Resorts to ensure that you experience personalized service and luxury accommodation of a high standard. Other hotels or resorts of your choice not featured on our website can be quoted on, should you wish.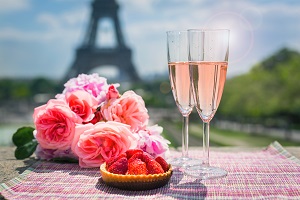 Hand-Picked Activities
To complete your travel package, you can choose to add leisure, dining, adventure and entertainment activities. We want to ensure that you experience the highlights that our destinations have to offer.