Barcelona New Year's Eve
Greet 2019 by celebrating New Year's Eve in Barcelona. For the past few years, crowds have gathered at in Plaça d'Espanya, along Avinguda Reina Maria Cristina, and at the foot of Montjuïc. This is the venue for Barcelona's biggest celebration with a spectacular firework display, music and live performances. It's the planet's biggest party night and you can rest assured that Barcelona doesn't disappoint when it comes to seeing in el año nuevo (Spanish) or el nou any (Catalan) in style. Of course, this being Catalonia, we do it in our own special way. The most famous tradition is the eating of 12 grapes on the 12 strokes leading up to midnight, a practice popular throughout Spain. That's one a second and harder than it sounds. They say if you can successfully cram all 12 pieces of fruit in your mouth in time with the chimes, and without spilling any, then you're going to have a great upcoming year.
Destinations visited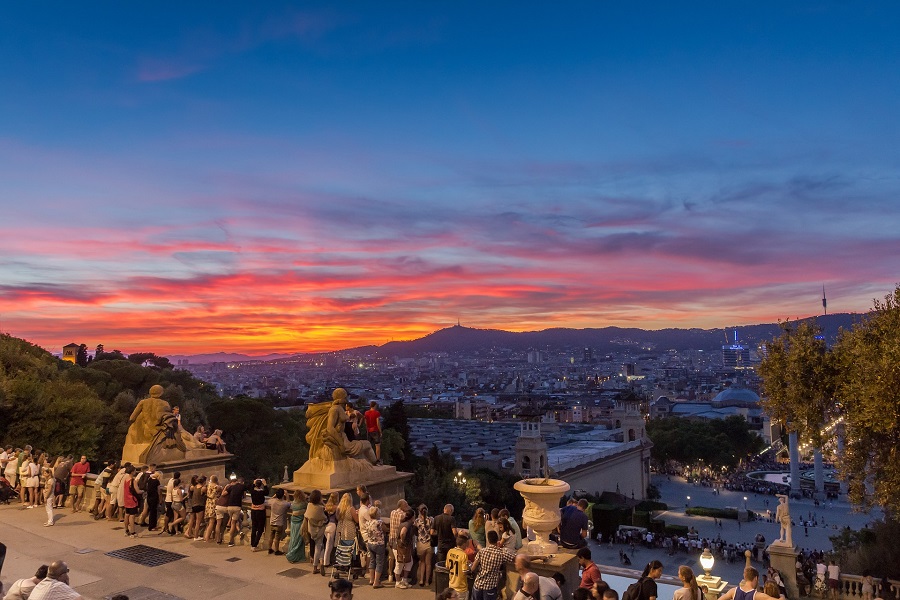 Montjuïc
Montjuic is a prominent hill overlooking the Barcelona harbour. For ages, it played a strategic part in the defense of the city and it's one of the city's natural elevations. Nowadays, the area is a touristic magnet for Barcelona.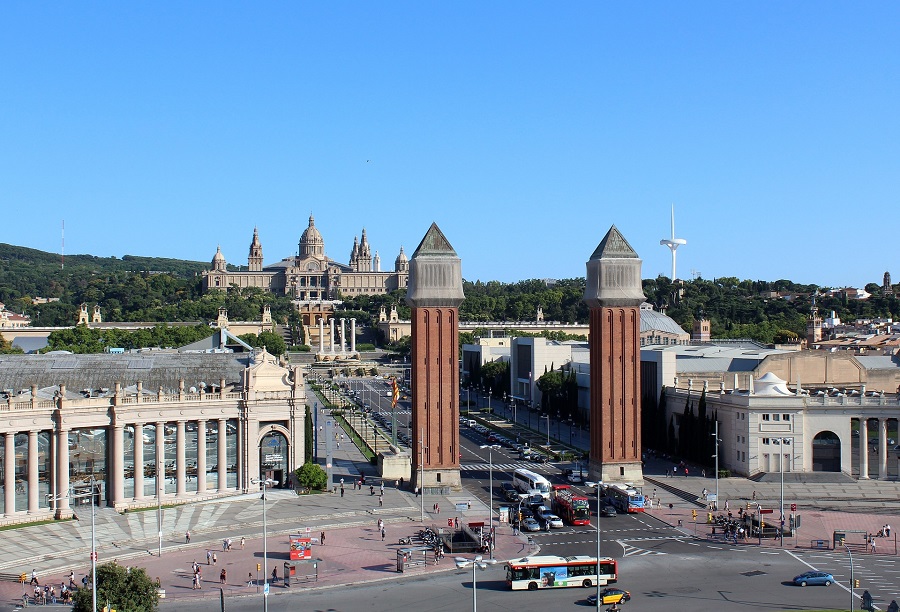 Avinguda Reina Maria Cristina
Avinguda de la Reina Maria Cristina in Barcleona (also called Avinguda Reina Maria Cristina) is a avenue in Barcelona from Plaça Espanya to the Magic Fountain. This street is often used as the venue for major events and concerts like the Merce festival and the Barcelona marathon. This avenue is sometimes closed for big trade exhibitions at the Fira Montjuic trade show area which flanks the avenue and where the Palau de Congressos de Barcelona convention center is located. At the entrance to Avinguda de la Reina Maria Cristina you can see two tall Venetian towers. At the far end you can see the popular Magic Fountain on Plaça de Carles Buïgas. Above the fountains you can see a grand building, which is the Palau Nacional national palace which houses the MNAC - National Art Museum of Catalonia.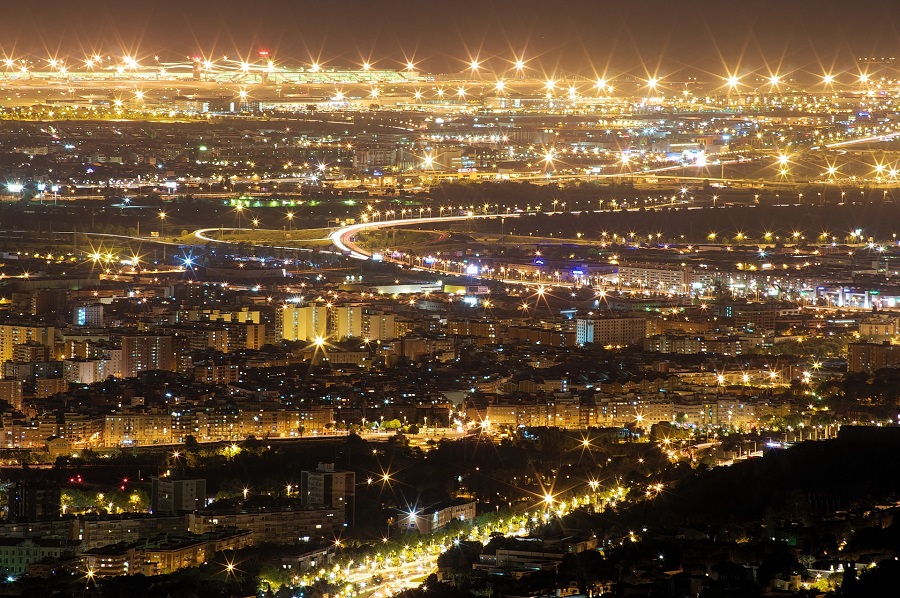 Barcelona
Barcelona is an enchanting seaside city with boundless culture, fabled architecture and a world-class drinking and dining scene. Barcelona, the cosmopolitan capital of Spain's Catalonia region, is known for its art and architecture. The fantastical Sagrada Família church and other modernist landmarks designed by Antoni Gaudí dot the city. Museu Picasso and Fundació Joan Miró feature modern art by their namesakes. City history museum MUHBA, includes several Roman archaeological sites. This city, located directly on the northeastern Mediterranean coast of Spain, has a rich history, having been under Roman, then Frank law before declaring its independence.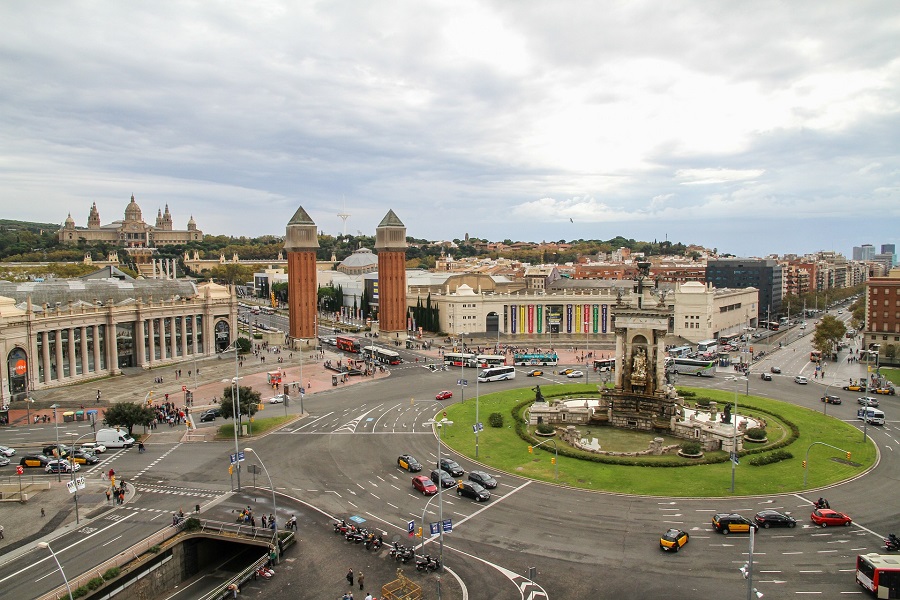 Plaça d'Espanya
It can be considered the Plaça d'Espanya, as the main point of origin to visit the Montjuic Parc. Not the only one, but the most used because of its location, as it is at the confluence of the Avinguda Gran Via de les Corts Catalanes, Avinguda Paral.lel, Tarragona Street and Creu Coberta. The Plaça d'Espanya, is one of the best connected areas of Barcelona and one of the largest squares in Spain.