Search alternative destinations
or call 646 360 1200 | 917 477 7500
Seoul Packages
Discover the capital cities of South Korea and Japan on this thrilling adventure!
Discover the futuristic metropolis of the capital of South Korea.
Seoul
Fashion- and technology-forward but also deeply traditional, this dynamic city mashes up palaces, temples, cutting-edge design and mountain trails, all to a nonstop K-Pop beat. Whatever you want, at any time of day or night, Seoul can provide. An early-morning temple visit can lead to a palace tour followed by tea-sipping in Bukchon and gallery-hopping in Samcheong-dong. Soju (a vodka-like drink) and snacks in a street tent bar will fuel you for shopping at the buzzing Dongdaemun or Namdaemun night markets, partying in Hongdae or Itaewon, or singing in a self-service karaoke noraebang. Follow this with steaming, soaking and snoozing in a jjimjilbang (sauna and spa). By the time you look at your watch, it will be dawn again. Public transport is brilliant, so there's no excuse for not stretching your travel horizons beyond the city limits. The fearsome Demilitarized Zone (DMZ), splitting South from North Korea, exerts a powerful attraction and makes for a compelling day trip. To the west, Incheon is a fascinating port where the modern world came flooding into Korea at the end of the 19th century, and today whose Chinatown and waterfront are still an interesting fusion of people. To the south is Suwon, home to impressive World Heritage–listed fortifications, built by King Jeongjo, that snake 5.7km past majestic gates and pavilions.
Things to do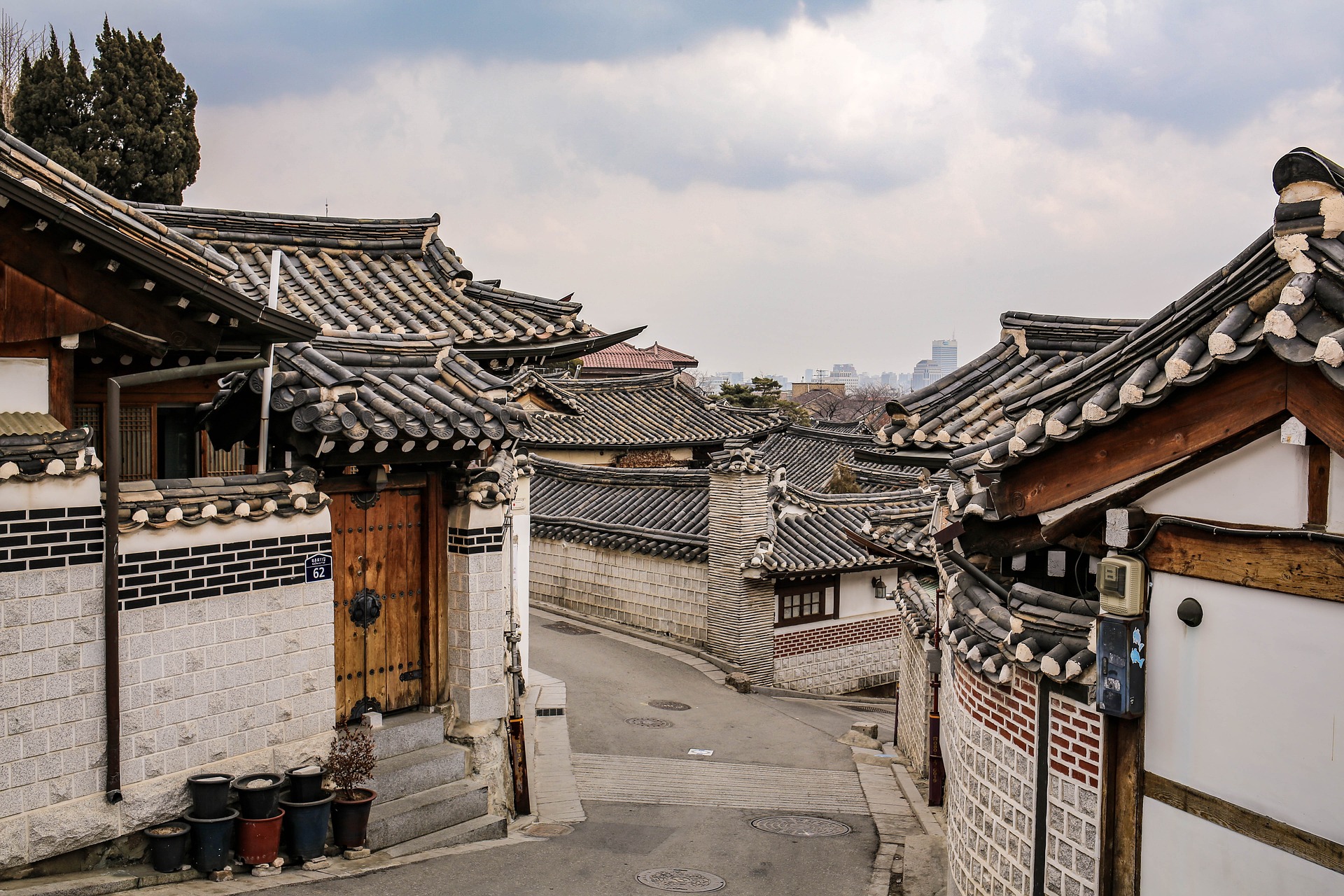 Bukchon Hanok Village
Bukchon Village occupies the hilly neighborhood between Gyeongbok Palace and Changdeok Palace in north-central Seoul. The neighborhood has the largest collection of privately owned hanoks, or traditional Korean homes with tiled roofs and stone floors, in Seoul. Not only that, but these 900 hanoks date all the way back to the Joseon Dynasty (1392-1910). While a stroll through Bukchon Village may feel like a trip through the ages, the neighborhood is not frozen in time. Some of the hanoks are still private homes, but others have been converted into tea houses, coffee shops, cafes, art galleries, inns and museums. It is not uncommon to see a Korean couple on a date in a hanok-style restaurant or for tourists to stay in a hanok guesthouse.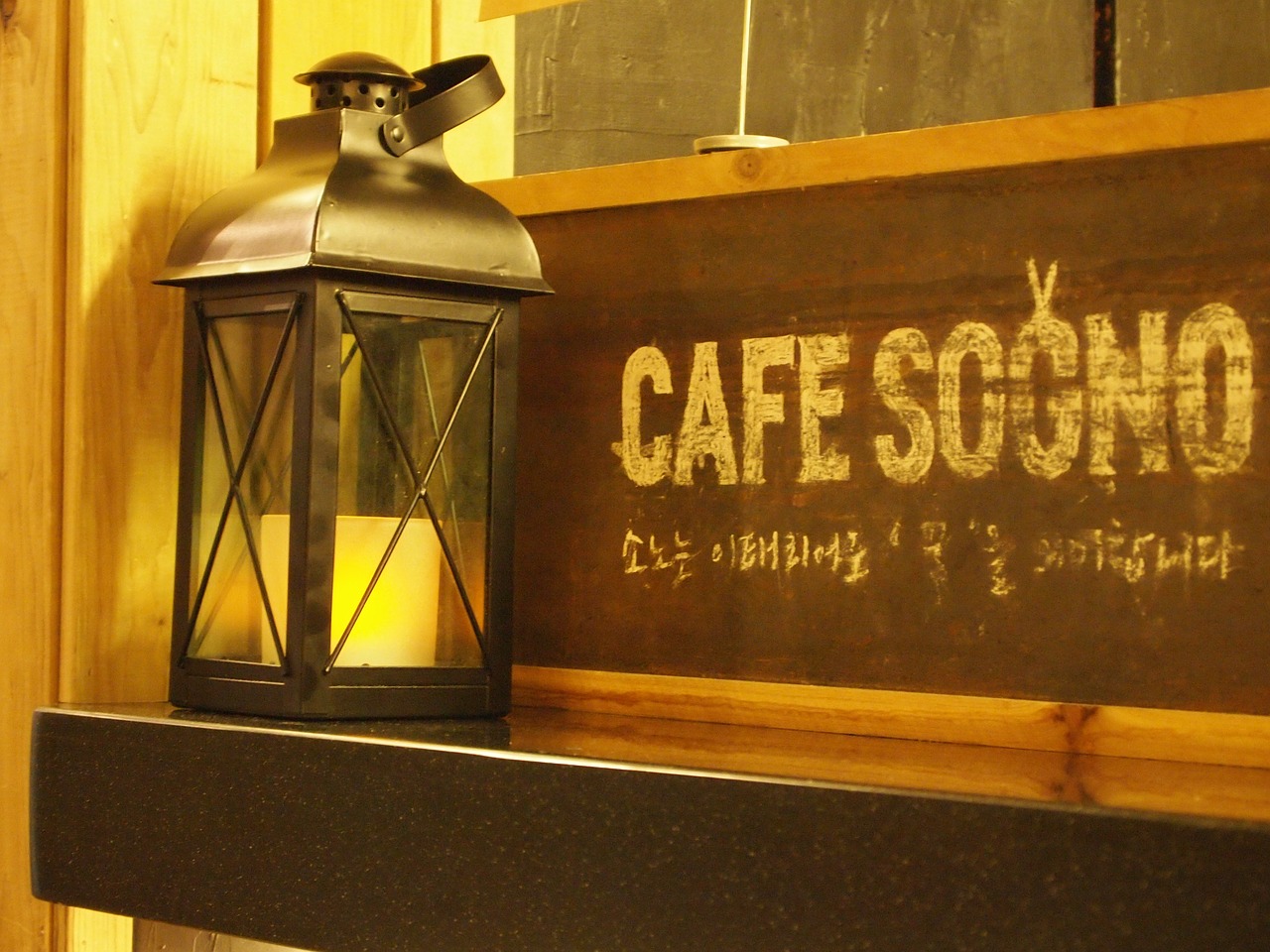 Hongdae
The neighborhood surrounding Hongik University in west-central Seoul is a hub for Korean youth culture. Hongdae beckons to college students and other young adults with its propensity for self-expression and all-around alternative atmosphere, not to mention its plethora of bars, clubs, shops, restaurants and cafes. And because Hongik University is especially renowned for its arts programs, Hongdae is a noticeably creative area. You don't have to stroll far to find art galleries, walls adorned with street art and students singing or selling their craft on the sidewalks. Join the throngs of college students and tourists to hunt for unique souvenirs at Hongdae's two weekend markets, both held in the playground near the university's entrance. You do not want to skip out on Hongdae!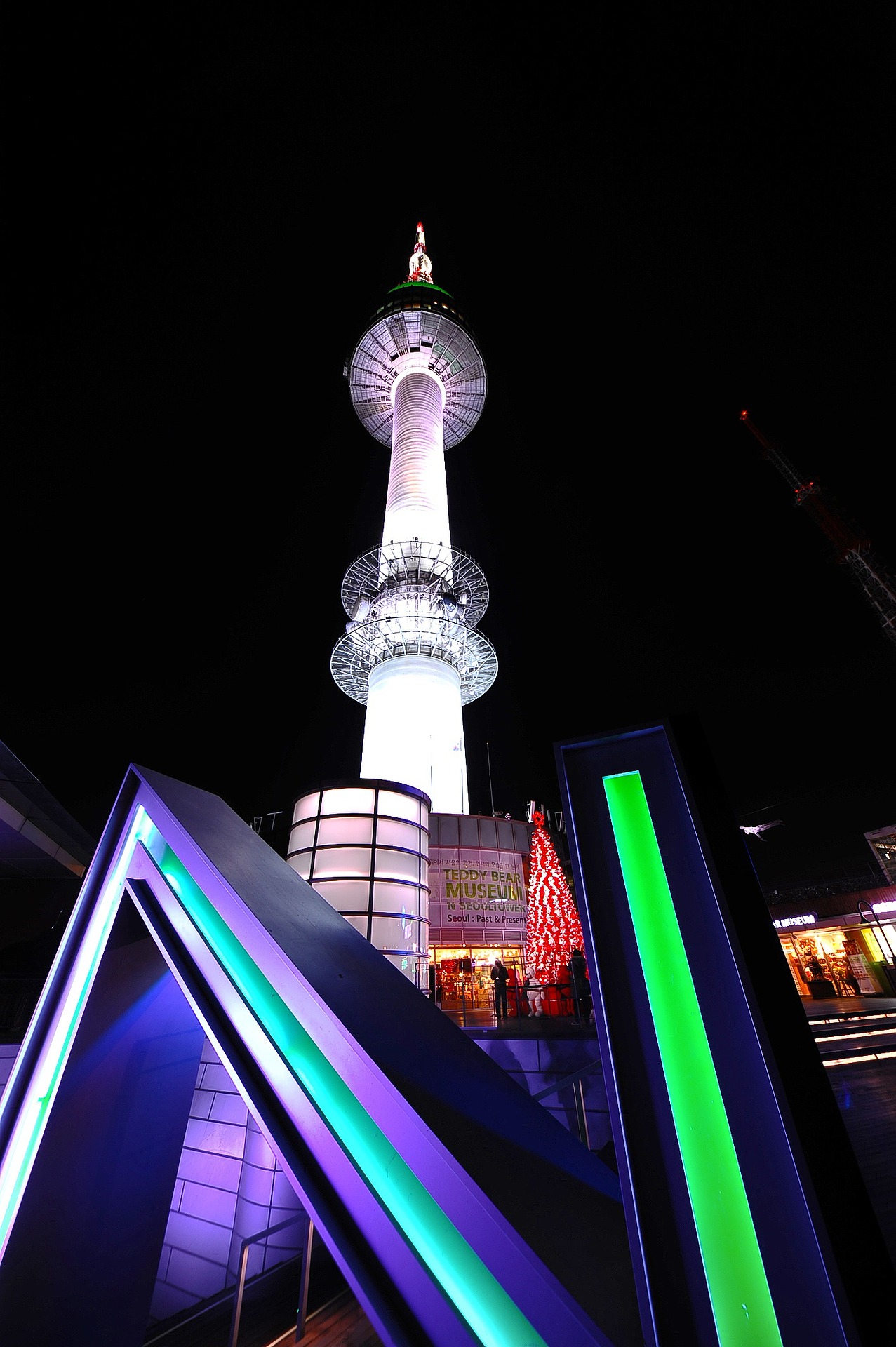 Namsan Tower
Home to five warning beacons and a protective city wall during the Joseon Dynasty (1392-1910), Mount Namsan now hosts a park and a smattering of tourism sites like an aquarium, a library and a bevy of beautiful walking trails. But most people visit Namsan Park for its panoramic views of Seoul. To scope it out for free, visit Palgakjeong, an octagon-shaped viewing pavilion that boasts alluring vistas of the city. For an even more breathtaking sight, shell out a few won to get to the observation platform atop N Seoul Tower, Namsan Park's real showstopper. Recent visitors said that on clear days, the view from 1,574 feet up is spectacular. Out on the sky deck, you can't miss the thousands of padlocks attached to the fence; couples lock them there as symbols of everlasting love (bring your own lock if you're feeling romantic). For an extra-special experience, reserve a table for dinner in the rotating French restaurant on the tower's top floor. There are a few ways to get to the top of Mount Namsan. The hale and hearty may opt to walk up a long stairway – a 20- to 30-minute trek beginning from Hoehyeon Subway Station on Line 4. Others may choose to take the cable car that leaves from Myeong-dong Subway Station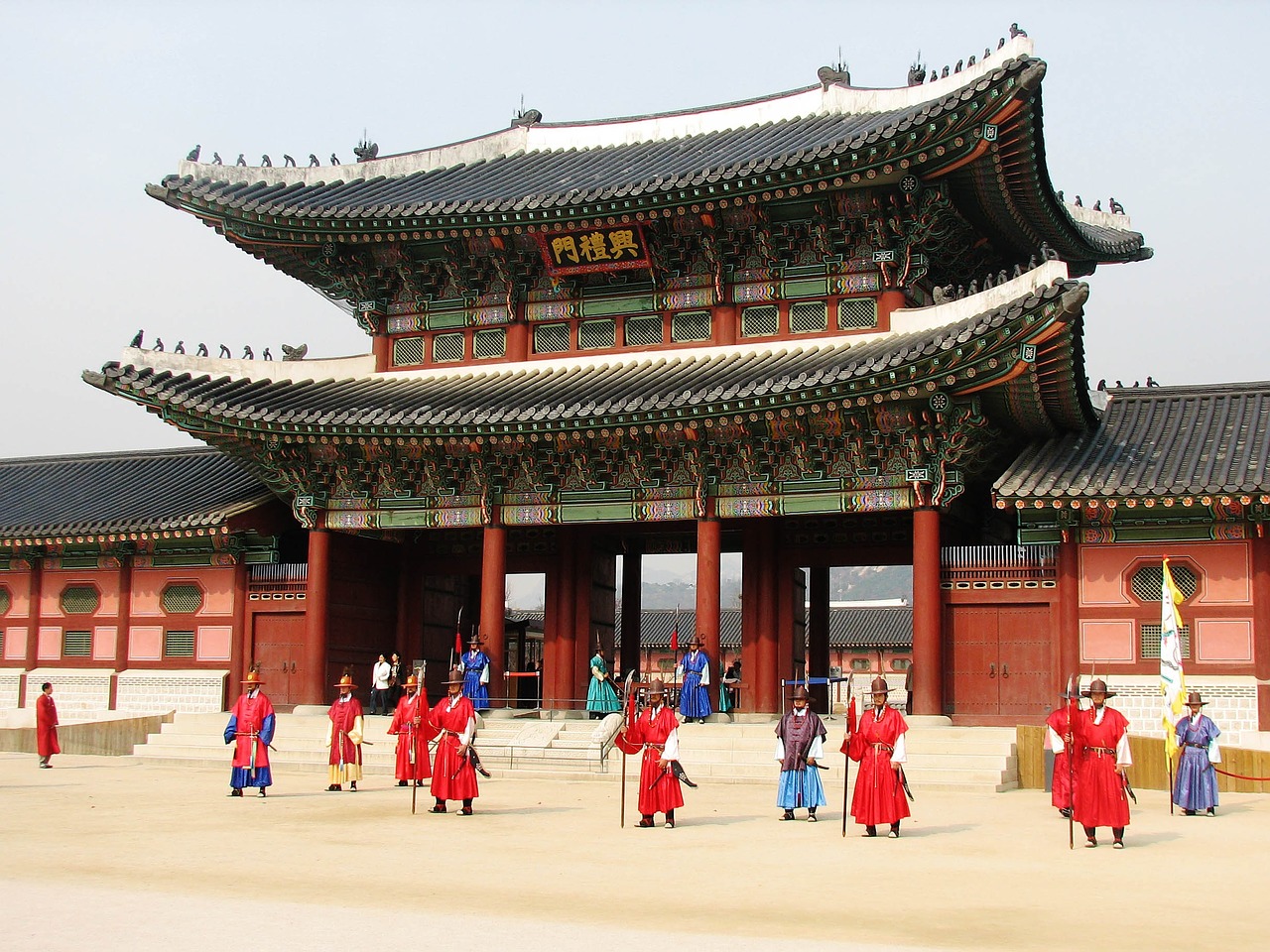 Gyeongbokgung Palace
The ornate Gyeongbokgung (Gyeongbokgung Palace) was originally built in A.D. 1395 and served as the focal point and governmental seat of the Joseon Dynasty (1392-1910). In Korean, its name translates to "Palace Greatly Blessed by Heaven," but its history seems to paint it as anything but blessed. Gyeongbokgung was destroyed in 1590s during a Japanese invasion, after which Korea's rulers abandoned the palace and set up camp about a mile east in Changdeokgung (Changdeok Palace). That is, until King Gojong began Gyeongbok Palace's restoration during his reign (1852-1919). The site once housed some 500 buildings. But the king's efforts were for naught: Another Japanese invasion resulted in the demolition of the majority of the complex. Restoration of the twice-destroyed palace began afresh in 1990, and visitors today can once again marvel at its magnificent architecture, lustrous grounds and historical significance.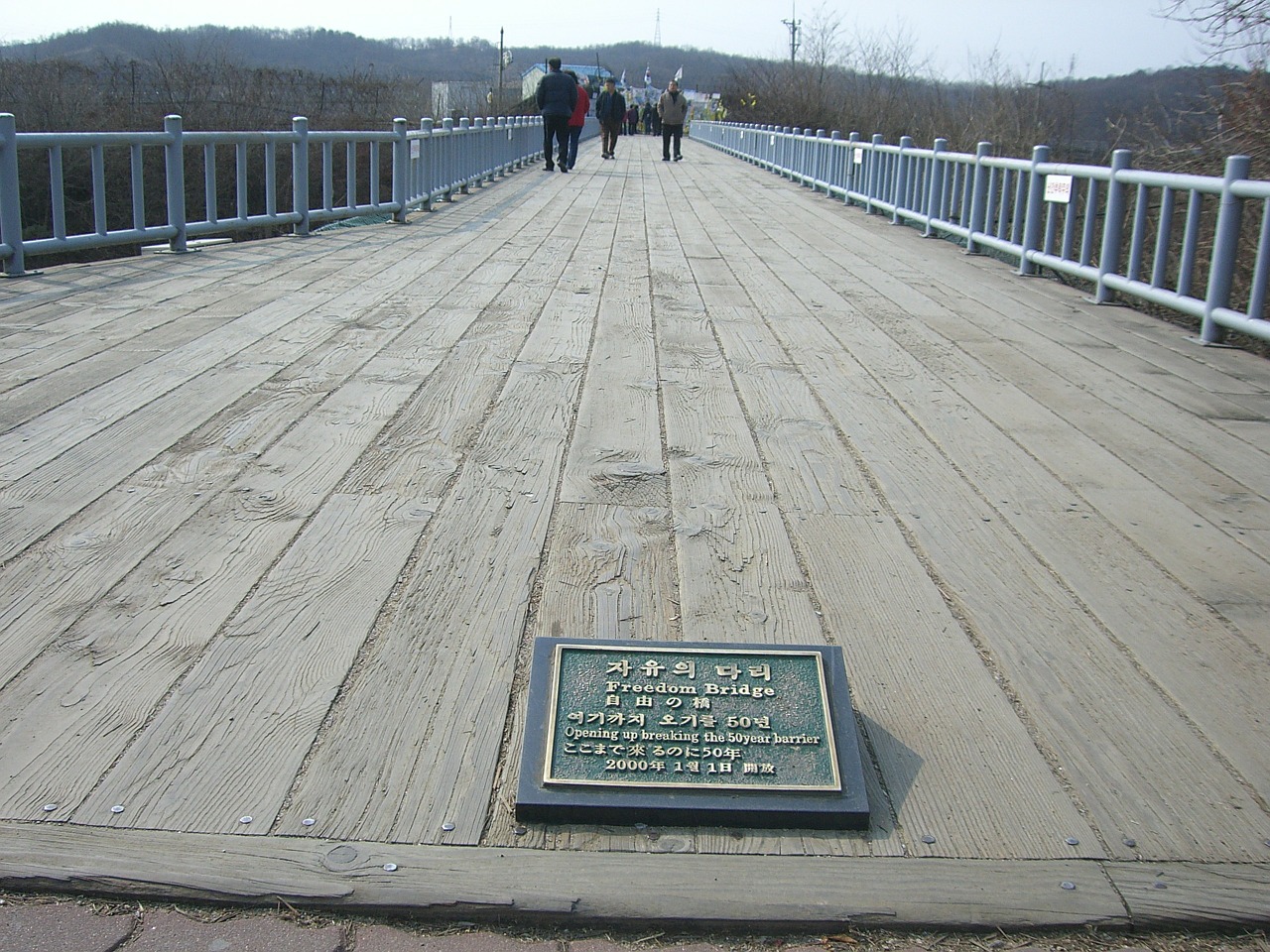 DMZ
Demilitarized Zone (DMZ) is a 148-mile-long, 2-mile-wide swath of land marking the division between North and South Korea. Running close to the infamous 38th Parallel (the final front in the Korean War), the DMZ was set up in 1953 as a buffer zone between the two warring countries. The Military Demarcation Line – the actual border between North and South Korea – has been heavily manned on both sides by military personnel ever since. And though there have only been a few minor military altercations in the past 60 years, tensions remain between the two sides. In fact, since the DMZ was set up through an armistice and not a peace treaty, North Korea and South Korea are technically still at war.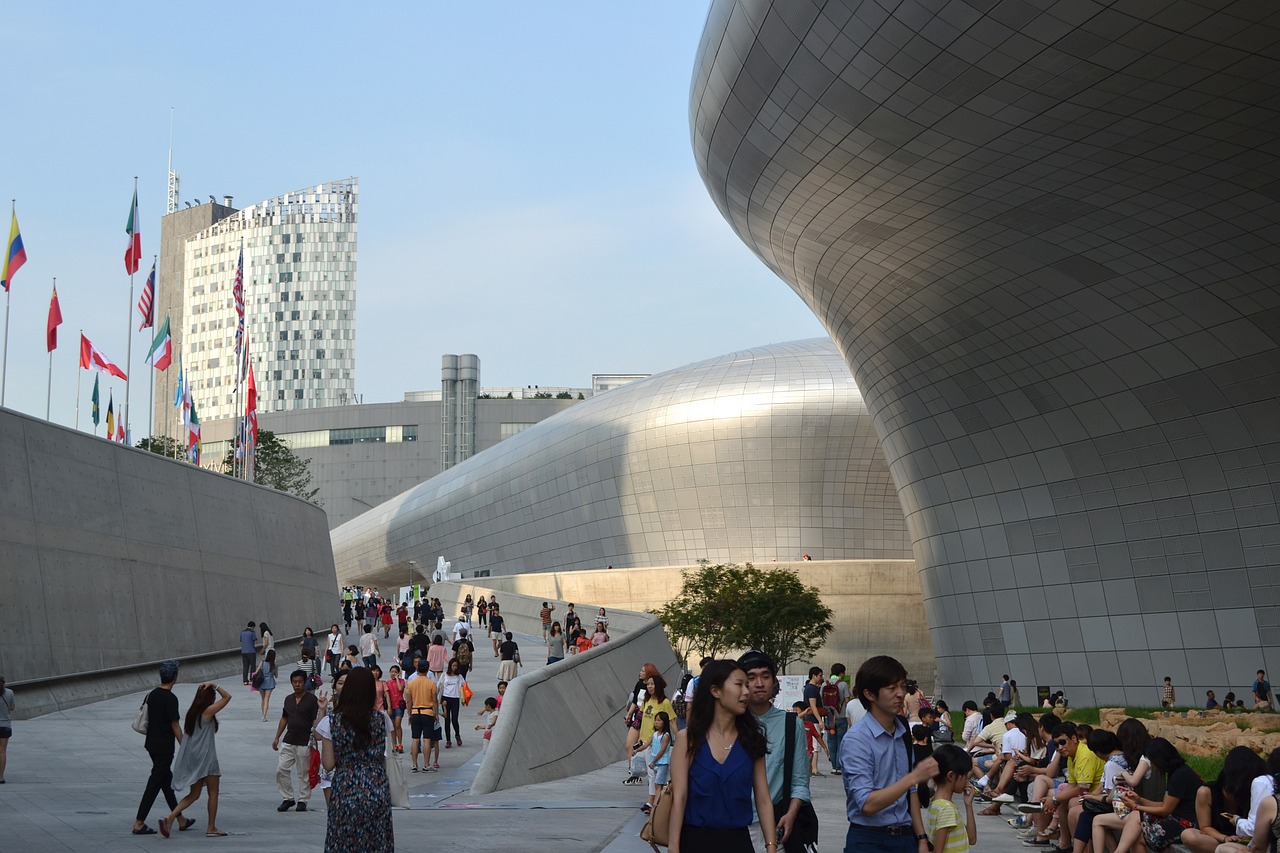 Dongdaemun Market
Dongdaemun isn't just a market – it's a shopping mecca. Encompassing 10 city blocks, Dongdaemun features 26 malls, 30,000 specialty shops and scores of wholesale stores, making it place to go if you need, well, anything. Make sure to get a map of the district. With all the options available, there's no way you're going to be able to navigate this overwhelming, multi-street shopping complex without some guidance. Though if you want to try, you'll have plenty of time: Dongdaemun Market is open 24 hours per day and many shops stay open till as early as 5 a.m. After a day of shopping, head to Mukja Golmok, which translates Bali, Indonesiato "Let's Eat Alley." There, you can find a smorgasbord of Korean cuisine.
Weather
The best times to visit Seoul are from March to May and from September to November, when the weather is mild (average daily high temperatures stay below the mid-70s) and travel expenses are low. ... During these months, Seoul is uncomfortably humid and full of tourists.