Kwa Zulu Natal North Coast
Search alternative destinations
or call 646 360 1200 | 917 477 7500
Kwa Zulu Natal North Coast Packages
Stunning beaches and a safari are a good combo.
Spectacular multi-cultural destination flanked by the warm Indian Ocean.
Kwa Zulu Natal North Coast
KwaZulu-Natal, a coastal South African province, is known for its beaches, mountains and savannah populated by big game. The safari destination Hluhluwe-iMfolozi Park, in the northeast, is home to black and white rhinos, lions and giraffes. Durban is an Indian-influenced harbor city and a popular surfing spot. Cultural villages around the town of Eshowe showcase the traditions of the indigenous Zulu people.
Things to do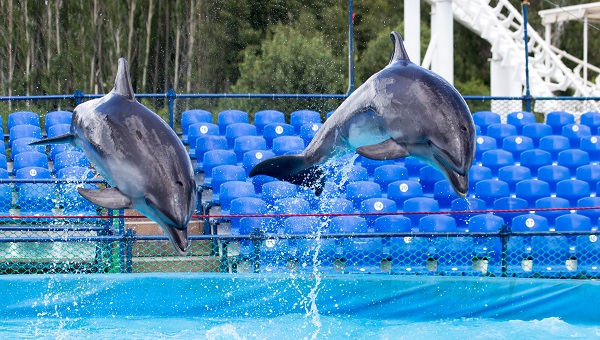 uShaka Marine World
Divided into areas including Sea World and Wet'n'Wild, uShaka Marine World boasts one of the largest aquariums in the world, the biggest collection of sharks in the southern hemisphere, marine animals and exhibits, a mock-up 1940s steamer wreck featuring two classy restaurants, a shopping centre, and enough freshwater rides to make you seasick. There are various options to 'meet' dolphins, seals and rays, but animal welfare groups suggest such interactions create stress for these creatures.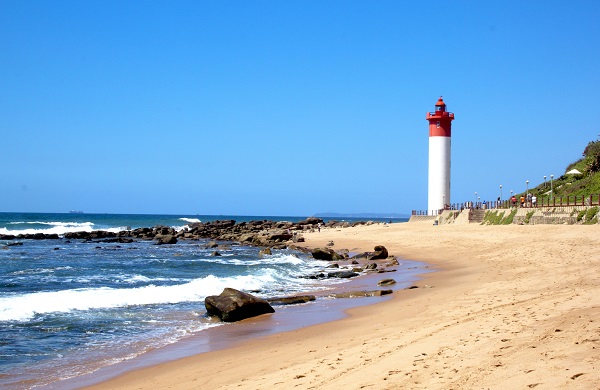 Umhlanga Beach
A favourite holiday destination with locals, Umhlanga's beaches are packed with both locals and tourists in season (and often out of season as well, thanks to the temperate climate).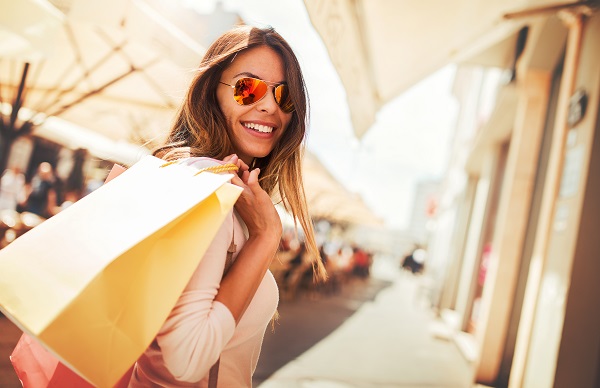 Gateway Shopping
The Gateway Shopping Centre is a retail and recreational revolution resident in the holiday town of Umhlanga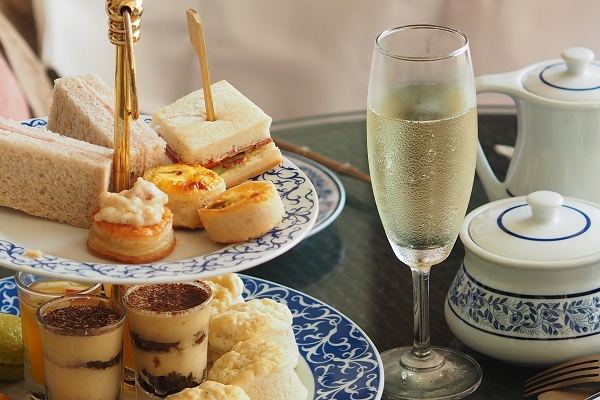 Afternoon Tea with Skabenga
Attend afternoon tea at the Oyster Box luxury hotel in Umhlanga and make the acquaintance of Skabenga the cat. Skabenga ("sgebengu" meaning hooligan in Zulu) recently went missing but was found and happily returned. He wandered into the hotel 10 years ago as a stray and has never left, flourishing on prawn tidbits.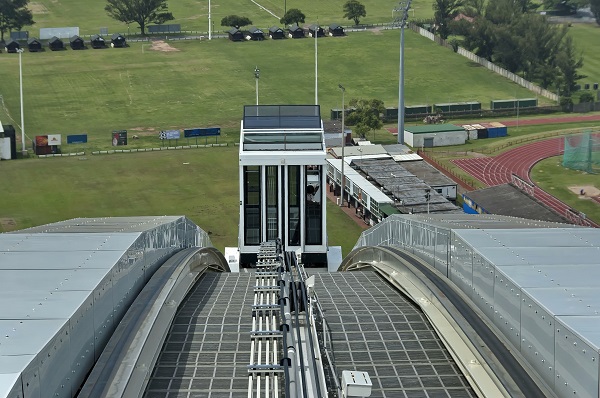 Walk on the Sky at Moses Mabhida Stadium
Built for the 2010 Fifa World Cup, the enormous stadium has many adrenaline-inducing activities on offer. The Sky Car, a single cabin that runs up steel tracks on the northern arch of the stadium and is designed to roll down the arch under its own gravity (in case of load shedding), has a 106m vantage point. Tickets cost R60pp and R30 for kids under the age of 12. There's also the Big Swing ride, the tallest swing in the world since 2011 (at R695 per person it exceeds our budget but is cheaper than skydiving and looks just as nerve-wracking). Then there's a Big Sky Walk along the arch of the stadium (don't look down!) or a beach glide on a Segway for those seeking a more serene adventure.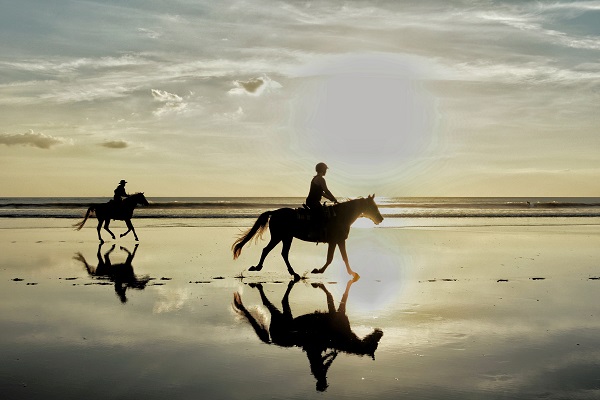 Beach Horse Riding
There's nothing like a late-afternoon gallop on the beach, kicking up sand and surf at sunset. And if you happen to fall in, the water is inviting and warm
Four Star Hotels
Five Star Hotels