Search alternative destinations
or call 646 360 1200
Customizable Suggested Itineraries
This is a holiday paradise that spans from Cape Town to Port Elizabeth.
Garden Route
The Garden Route is a 300-kilometer stretch of the south-western coast of South Africa which extends from Mossel Bay in the Western Cape to the Storms River in the Eastern Cape.
Things to do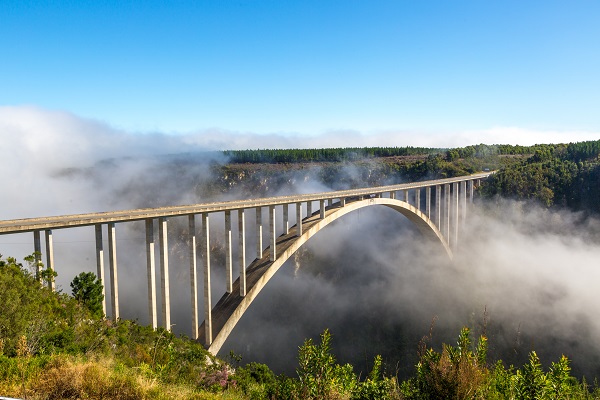 Bloukrans Bridge
Dare-devil travelers can find a true taste of adventure some 216 meters above the Bloukrans River on the Bloukrans Bridge. Home to the world's tallest bungee jump, this destination has been attracting thrill-seeking tourists since the 1990s. But this attractive arch stationed near Nature's Valley isn't just for adrenaline junkies. The tarred road that spans the notorious bridge is part of the famed N2 Garden Route. This means that even the faint of heart can still catch a glimpse of the incredible views and the rushing river that serves as the border between the Eastern and Western Capes.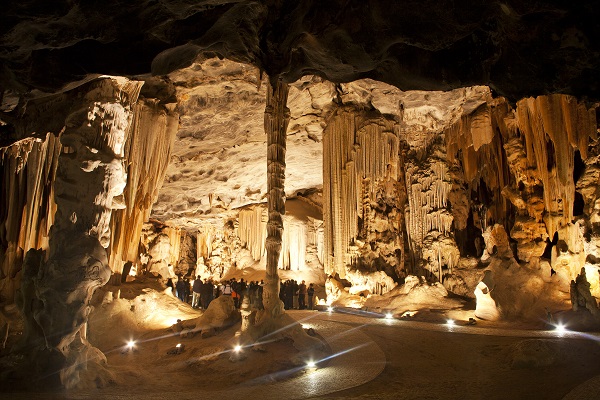 Cango Caves
The dark tunnels and shadowy chambers of this popular tourist cave wind through nearly four kilometers of dimly lit underground passages. Visitors can only explore Cango Caves on guided group tours, which are offered in two vastly different options. The standard tour takes travelers through easy-going portions of the caves, where sharply pointed stalactites and stalagmites aglow from spotlights make for impressive photos.  Adventure tours take more daring travelers up steep rocky passes and through narrow tunnels, including a 15 centimeter-wide passage that visitors must navigate on their stomachs and elbows.
Knysna
The town of Knysna sits on South Africa's southern shore, part of the famous Garden Route. It sits on a warm-water estuary called Knysna Lagoon, and the surrounding area is home to some dense forests. It's a beautiful area, full of wildlife, and popular with tourists visiting South Africa's Garden Route as well as those who just want a relaxing holiday destination on the water. Visitors can explore the forests around Knysna, and can also get a taste of local culture with a tour of a Xhosa township on the outskirts of the city. There are three golf courses in the area, and there's an annual oyster festival held in June or July.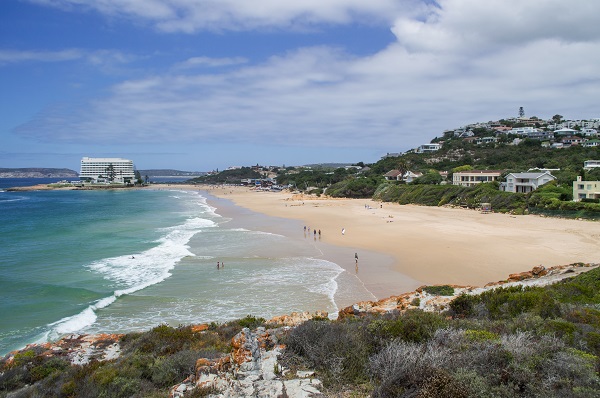 Plettenberg Bay Tours
Whether it's an international polo match, taking a walk with wild cheetahs or heading out on a wild canyoning adventure, the coastal town of Plettenberg Bay—named Beautiful Bay by early Portuguese explorers—offers travelers ample opportunity to explore the outdoors. The surrounding mountains are home to plenty of hiking trails and scenic bike passes ideal for nature-lovers, while extreme sports like skydiving and climbing prove ideal for the thrill-seeking set.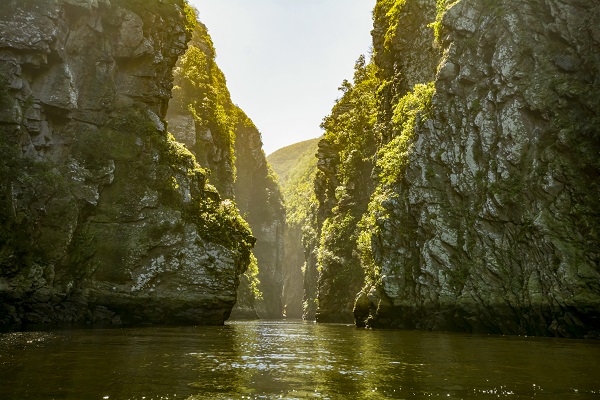 Tsitsikamma National Park Tours
Tsitsikamma National Park is named after the San word for clear water. The rushing river that winds through this scenic destination is as crystal clear as they come and attracts visitors from across the globe in search of untouched South African beauty.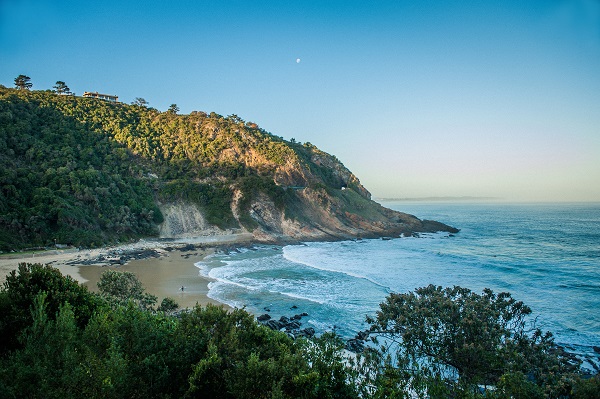 Victoria Bay
Victoria Bay is a small cove in the Western Cape, South Africa. It is situated on the Garden Route between George and Wilderness. It is a popular beach for surfers, consisting of a right hand reef-like wave which rolls over small boulder-like rocks for about 200m. District and National surf competitions are often held at Vic Bay and despite its small size, Vic Bay is a well-known and much-visited spot.